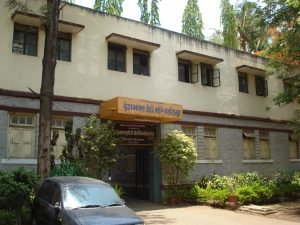 Hostel accommodation for a limited number of students is available in the campus. Applications for the same in the prescribed form are to be made to the Principal at the time of admission to the college.  Hostel accommodation will be provided in Jedhe More Boys Hostel.
Rules For Hostel Facility
1.     After the allotment of the rooms the students have to pay all the hostel fees for the term at once. The Principal may however permit payment in installments.
2.     Admissions to the college and Hostel shall be taken at the same time and shall not be granted merely on payment of admission fees and on submission of admission application.
3.     Hostels service charges are not refundable in any case. Hostel deposit shall be refunded when the student will leave the hostel.
4.     Food facility is available at the girls hostel. Permission to dine outside may be granted by the rector.
Fees:   Schedule of the fees will be given at the time of admission.